UPDATED, SEPTEMBER 2023 
— 
A new community-led archives facility has been officially launched in Lowestoft's former court building — Read here how this came about.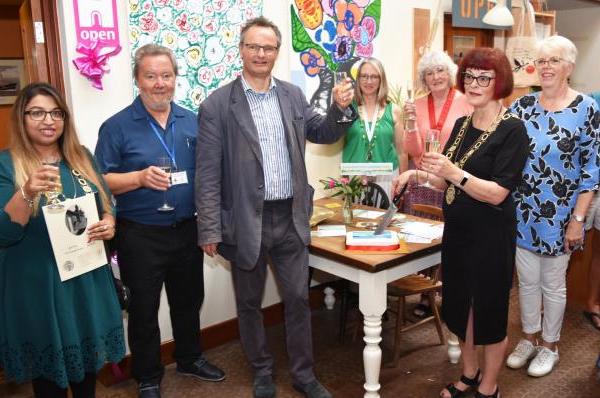 UPDATED ON 28th APRIL, 2021 — An EADT report on the final moving of the archives is accessible via https://avsfhg.org.uk/news/view/3 4
UPDATED ON 24th OCTOBER 2018 —
Lowestoft Town Council's complaint to Suffolk County Council can be read at
https://www.facebook.com/groups/1478276968936926/permalink/1814353381995948/
ORIGINALLY POSTED HERE IN APRIL 2018
—
In January [2018], Suffolk County Council [had] announced plans to replace the record office based at Lowestoft Library with an unmanned access point by the end of 2019, and move the archives currently stored there into a multi-million pound facility in Ipswich, [The Hold, mentioned above].  The current record office in Clapham Road South is not considered to be sustainable, because its basement is prone to flooding and damp hazards, and mould growth  — whilst fire resistance is not up to the current standard.  Suffolk County Council's Cabinet Member for Health, Tony Goldson, said the safeguarding of archives was the key concern.
[Following a campaign by the Save Our Record Office (SORO) group, with a petition that accumulated over 7,000 signatures, both Waveney District Council and the [Suffolk] County Council discussed the issue at their meetings in mid-July 2018, after which they agreed to set up a joint scrutiny committee.  You can read newspaper reports at http://www.lowestoftjournal.co.uk/news/record-office-closure-to-be-scrutinised-1-5615148 and
at http://www.eadt.co.uk/news/waveney-and-suffolk-councils-to-form-joint-scrutiny-over-lowestoft-record-office-closure-plans-1-5618316. ]